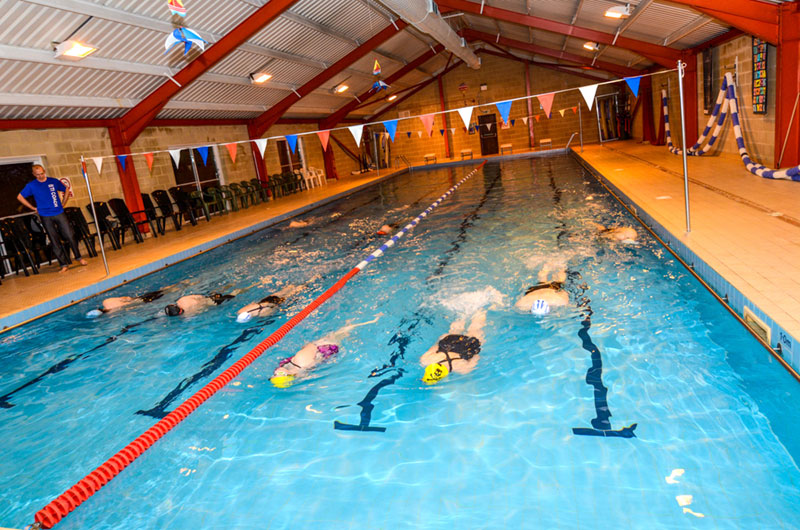 The swimmer to coach ratio for this workshop will be 5 to 1.
 Do you want to swim a mile or more and feel invigorated and not drained at    the end?
 Do you want the swim to be the best leg of your triathlon?
 Do you want to swim comfortably and confidently in open water?
This Effortless Endurance Workshop comprises four hours pool time and three hours classroom time which includes in-depth video analysis using the most up to date coaching software with TV-style graphic annotation.
This workshop includes expert instruction, individualised feedback and detailed video analysis. It is recommended for people who can swim at least 50m or more of crawl stroke or who have studied TI skills previously with DVDs, books or lessons.  It's a great opportunity to work and be coached by TI Master Coach and Director of Coaching for Total Immersion Worldwide.  Tracey has been very fortunate to be able to work very closely with the Late Terry Laughlin, Founder of Total Immersion over the years and brings a wealth of experience to the workshop that will ensure you receive the latest information to ensure an accelerated journey to your swimming potential.
Directions
By train/tube: The nearest station is Egham which is on the Waterloo line and journey time is approximately 40 minutes from Waterloo. The National Rail on-line timetable will help you plan your journey www.tfl.gov.uk or http://ojp.nationalrail.co.uk/service/planjourney/search. On arrival please take a Taxi to St John's (approx. 2.6 miles).
By Air: The nearest airport is London Heathrow (approx. 6 miles)
By Road: St. John's is on Priest Hill (A328), just off the A308, two miles from the M25 (Junction 13) and seven miles from the M4 (Junction 6 if you are coming from the West). If you are coming from London on the M4, turn southwards on to the M25 (signs for Gatwick). If you are coming on the M3, turn northwards on to the M25 (signs to Heathrow). On leaving the M25 at Junction 13 (Staines), or if coming on the A30, join the A308 (signs to Windsor) at the large Egham roundabout. After crossing Runnymede, turn left at the small roundabout (on to the A328 to Englefield Green) up Priest Hill. If leaving the M4 at Junction 6, take the A355 southwards (signs to Windsor); join the A308 and follow signs to Staines for about five miles. Just after Old Windsor, turn right at the small roundabout (on to the A328 to Englefield Green), up Priest Hill. St John's is about 500 yards up the hill on the right. Useful links: www.mapquest.co.uk www.multimap.com www.rac.co.uk 
QUESTIONS: Email info@totalimmersion.co.uk