[fullwidth repeat="repeat" pattern="" bgcolor="#F0F6F8″]
[row][one_half]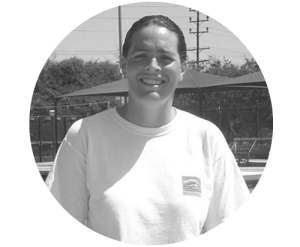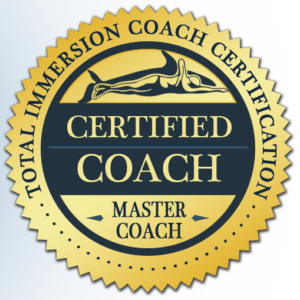 [/one_half] [one_half]
Tracey Baumann
TI Master Coach
Tracey is Director of Coaching Services for Total Immersion Central, with responsibility for maintaining coaching standards all over the world.
Born and brought up in Zimbabwe, Tracey was a member of the swimming and diving club and part of her school team and, from those early years, always harboured a dream of becoming a swim coach.
After leaving Africa she moved to the UK and began her swim coaching career qualified at ASA Level 1 and then 2, and coached using these traditional methods for five years.  Tracey discovered Total Immersion 14 years ago and it completely transformed her own swimming style. She found a passion for passing on her experience to others and became a qualified TI Coach.  Since then she has been coaching full time in her state of the art TI Swim Studio and is one of only three TI Master Coaches in Europe.
Tracey coaches all over the World, including Europe, Korea, Hong Kong, Australia and in the USA and often held workshops alongside Total Immersion Founder, Terry Laughlin.  She also runs regular Open Water Swim Camps in the Mediterranean.
Tracey has clients from all walks of life across a broad range of ability and age; national and county level swimmers, triathletes, open water swimmers, recreational and phobic swimmers.  She also coaches backstroke, butterfly and breaststroke as well as open water and endurance swimming.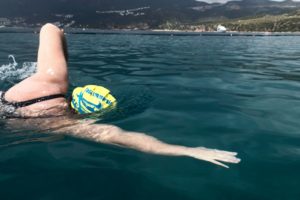 Please email SwimSolutionS to arrange a lesson with Tracey
[/vc_column_text][/vc_column][/vc_row]