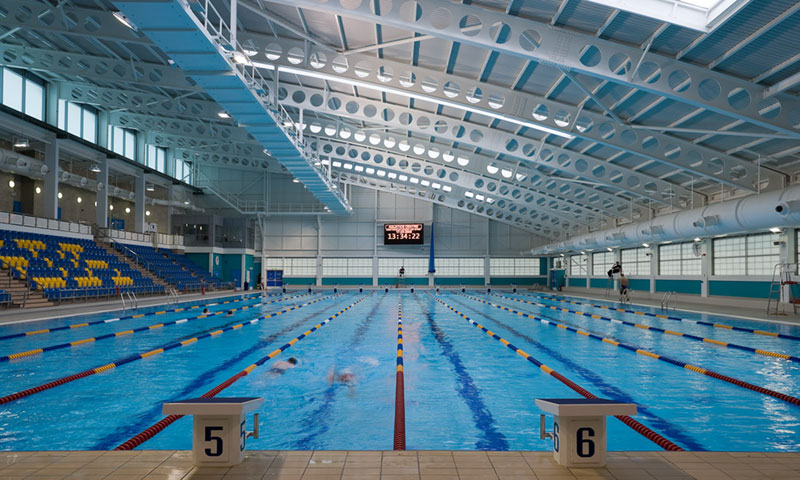 The swimmer to coach ratio for this workshop will be 3 to 1 and lunch is included.
 Do you want to swim a mile or more and feel invigorated and not drained at the end?
 Do you want the swim to be the best leg of your triathlon?
 Do you want to swim comfortably and confidently in open water?
This Effortless Endurance Workshop comprises four hours pool time and three hours classroom time which includes in-depth video analysis using the most up to date coaching software with TV-style graphic annotation.
This workshop includes expert instruction, individualised feedback and detailed video analysis. It is recommended for people who can swim at least 50m or more of crawl stroke or who have studied TI skills previously with DVDs, books or lessons.  It's a great opportunity to work and be coached by TI Master Coach and Director of Coaching for Total Immersion Worldwide.
Who will benefit from this workshop?
Swimmers who are stuck on a plateau or need motivation.
New swimmers who want to develop really good habits.
Self-coached swimmers who want expert assessment and advice.
Triathletes looking to improve their stroke, reduce their swim times and save energy.
Open Water swimmers looking to make their stroke more efficient.
The day comprises four hours pool time with video and three hours in the classroom with video analysis.  We will also send you links to full detailed video analysis with professional TV sports-style on screen graphic annotations and commentary.
WHAT YOU WILL LEARN
When swimming the best way to increase your endurance or speed is to reduce energy waste.
During the workshop you'll develop the three foundation skills of effortless swimming:
BALANCE AND STABILITY: Become weightless and relaxed in theimage1 water
STREAMLINING: Learn to push forwards through water by streamlining your body.
WHOLE BODY PROPULSION: Propel yourself forwards through the water using your core and channelling energy forwards using natural weight shifts.
THE COACHES
The workshop director is T.I. Master Coach Tracey Baumann.  Level 3 TI Coach Pam Hardy will be coaching on the day too.
Swim in motion ,
Lower Westfield House,
Broad  Lane,
Bramley.
Leeds, LS13 3HA